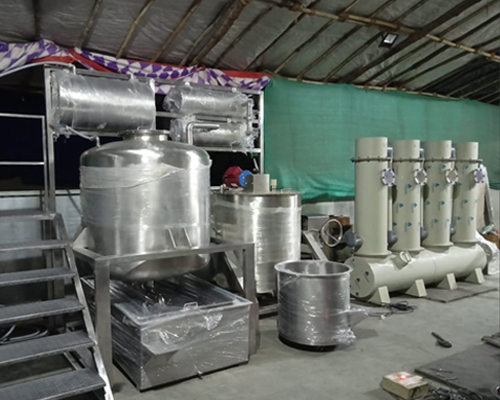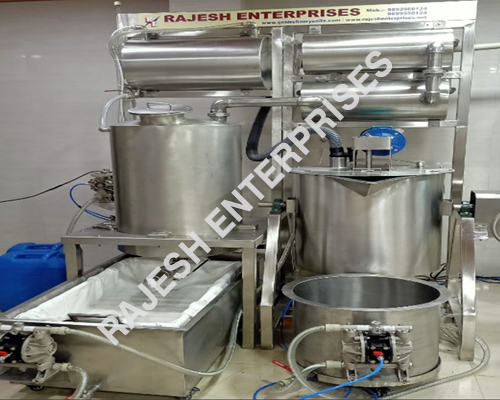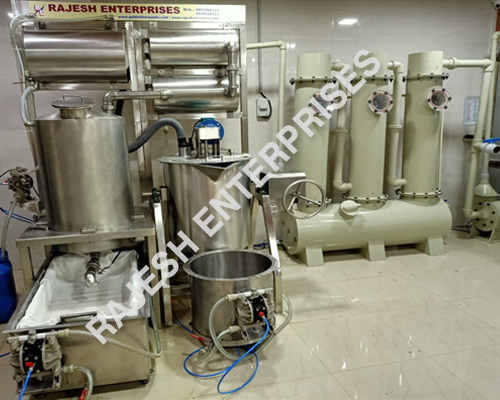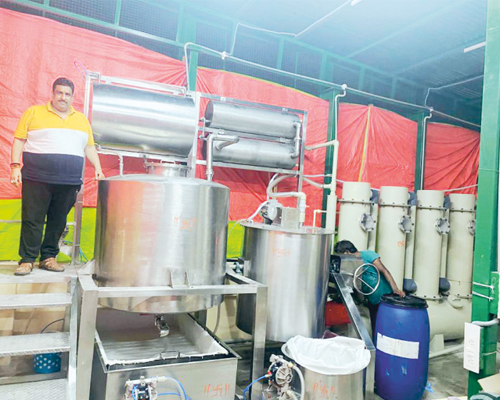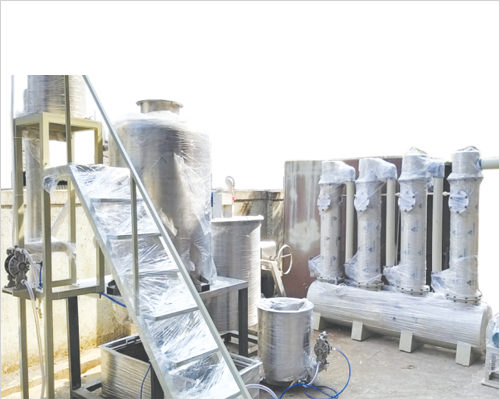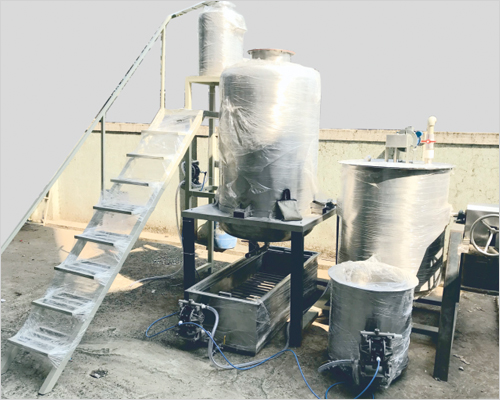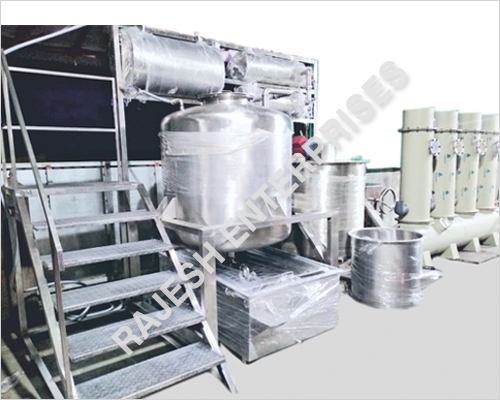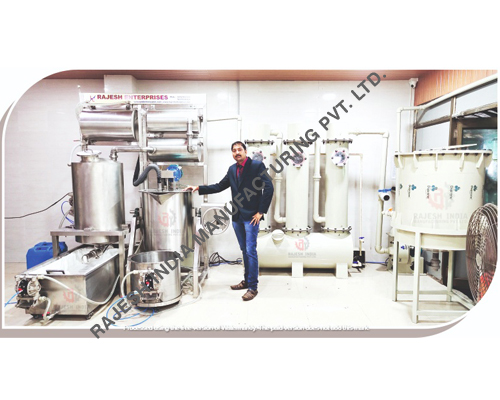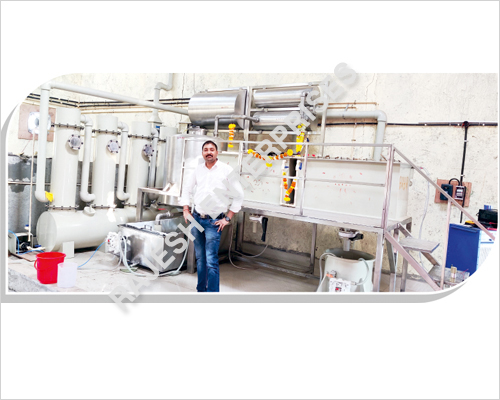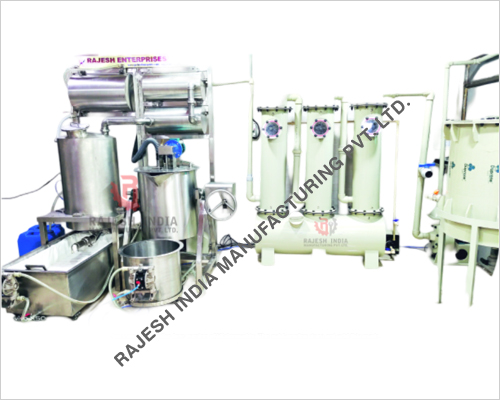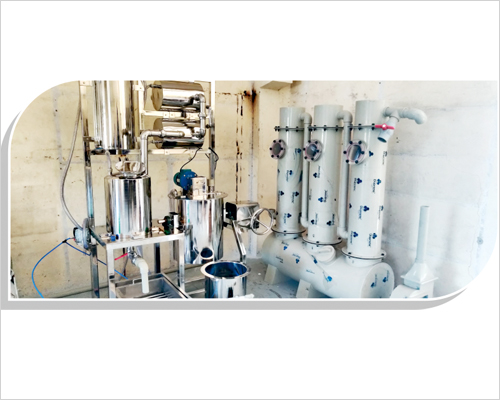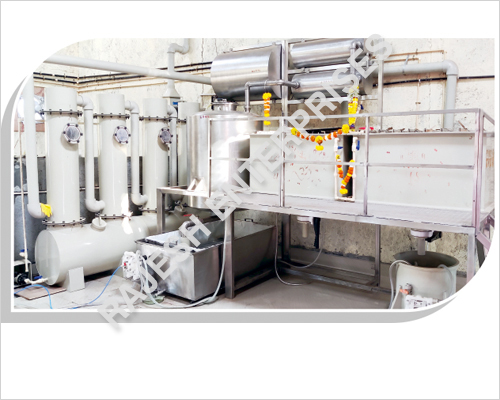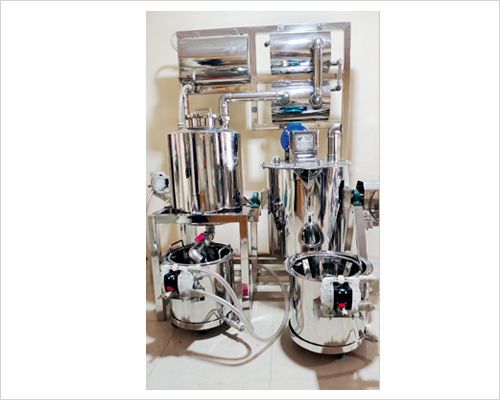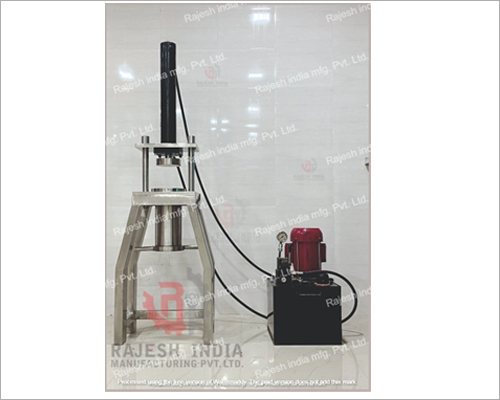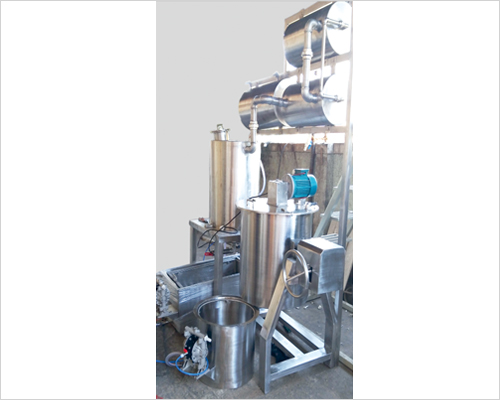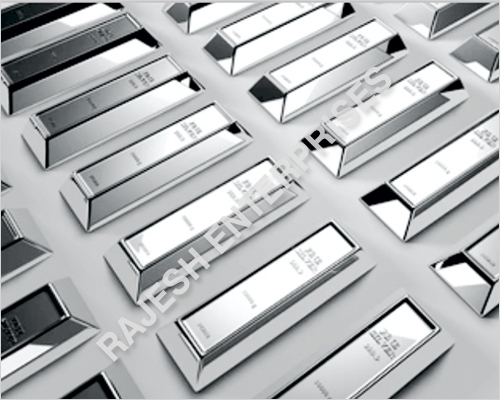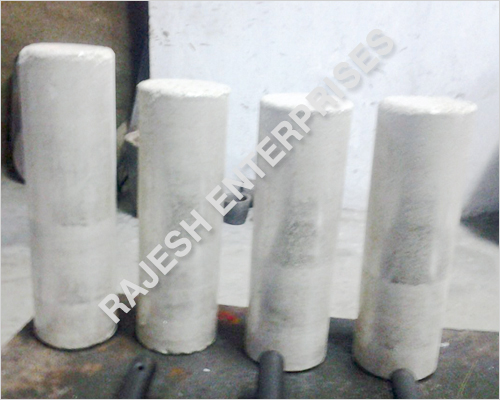 SILVER REFINERY MACHINE
Accessible limit 10kg. To 1000kg.
As the name suggests silver Refinery Machine refines old silver in any form as ornament,polishing dust ,buffing dust etc giving 99.99% purity.
We RAJESH ENTERPRISES are popular and experienced supplier of SILVER REFINERY MACHINE. We can provide SILVER REFINERY MACHINE with different dimensions as per the requirement of our clients. As they are fully tested by our expert engineers before installation they are safe and give long lasting and hassle free service As all safety measures are kept in mind while producing the machine ,fumes generated are thrown out through condenser and scrubber thus evolving out as non polluted air with no odour. Refining cost is also very less Rs 180 per KG.
This machine is helpful to the maker, adornments shop, and Silver exchanger.
Silver Refinery specification and Benefits:
Available Capacity 10 to 1000Kg.
No foul smell, 100 % pollution Free
Minimum Area required for Installation
SS Dissolution Tank for longer Durability
No Loss of Metal During Process
Single Person Operating System
No Bare hand touching or sniffing chemical
Safe & Secure
With Auto Heating / Cooling Attachment
All Motors & Pumps are Imported Quality
Scrubber Unit PH7 Approved
No Vibration, No Sound
Triple Cycling Condenser
Best Use for Bullion Market Exchange
Full Value of Money Product
Refining Cost Approx. Rs.180 Per Kg.
Non-corrosion Material
High Durability & Lifespan
Automatic with Control Panel
99.99 Purity, Result as per Touch Report
Chemical Flooring