There is an estimated total of 10 billion tons of gold in the world's oceans. It's so diluted, however, that it's impossible to mine.
This machine efficiently refines old gold in any form such as old ornaments, Dore bar, polishing dust, buffing dust, filing dust, or any other form, results of refining will achieve 99.99 purity as per touch report and segregate all other impurity mixes in gold such as silver, iridium, ruthenium, osmium, zinc, etc. this machine is made in keeping in mind for human safety, hence fumes generated from machine pass through condenser penetrate in scrubber & get out from the outlet in the form of non-polluted odorless transparent air. And this machine can be managed by a single person without any prior knowledge. Our engineer will come to your place & will give you full training & support. The whole process of refining takes 4 hours & the refining cost comes to Rs.550 per Kg. includes all raw material chemicals & power consumption. High-quality motor & pumps & fitting give this machine very low maintenance. This machine is beneficial to the manufacturer, jewelry shop, and gold exchanger.
Available Capacity 1 to 1000Kg.
No foul smell, 100 % pollution Free
Minimum Area required for Installation
Titanium Dissolution Tank for longer Durability
No Loss of Metal During Process
Single Person Operating System
No Bare hand touching or sniffing chemical
Safe & Secure
With Auto Heating / Cooling Attachment
All Motors & Pumps are Imported Quality
Scrubber Unit PH7 Approved
No Vibration, No Sound
Triple Cycling Condenser
Best Use for Bullion Market Exchange
Refining Cost Approx. Rs.550 Per Kg.
Non-corrosion Material
High Durability & Lifespan
Automatic with Control Panel
99.99 Purity, Result as per Touch Report
Chemical Flooring
Used for:
Raw Gold
Dore Bar
Polishing Dust
Buffing Dust
Filing Dust
Suitable for :
Gold Exchange
Jewelry Showroom
Jewelry Manufacturer
Mines
TUMBLER MODEL
(AVAILABLE CAPACITY (10Kg. To 1000Kg.)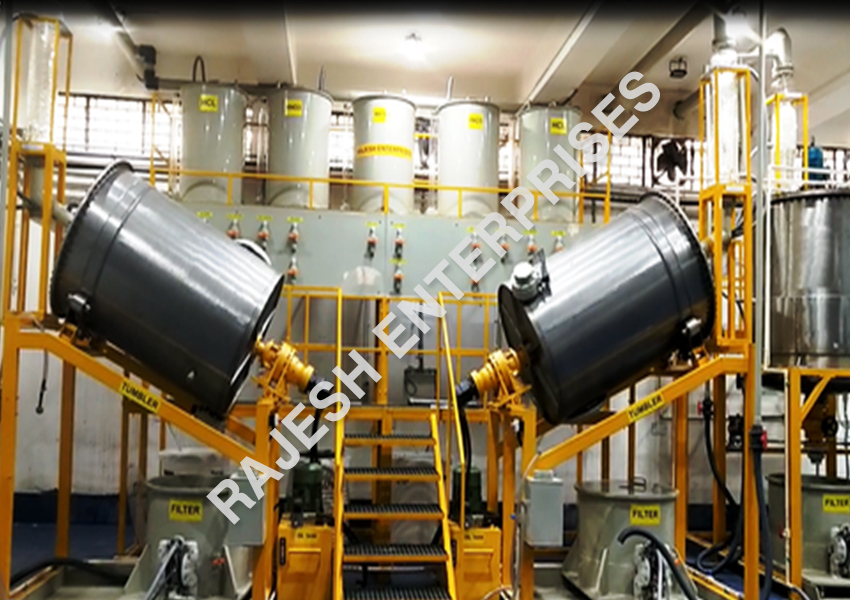 In TUMBLER MODEL the reaction vessel or Drum can rotate 360 degree , EITHER CLOCK WISE or ANTI CLOCKWISE. To get mixed the reaction mass well. We provide TITANIUM TUMBLER which is provided with a stand and platform so that Operator can easily walk from one point to other .Safety Base Tray has been provided.
Read More
TITAN MODEL
(AVAILABLE CAPACITY (1Kg. To 20Kg.)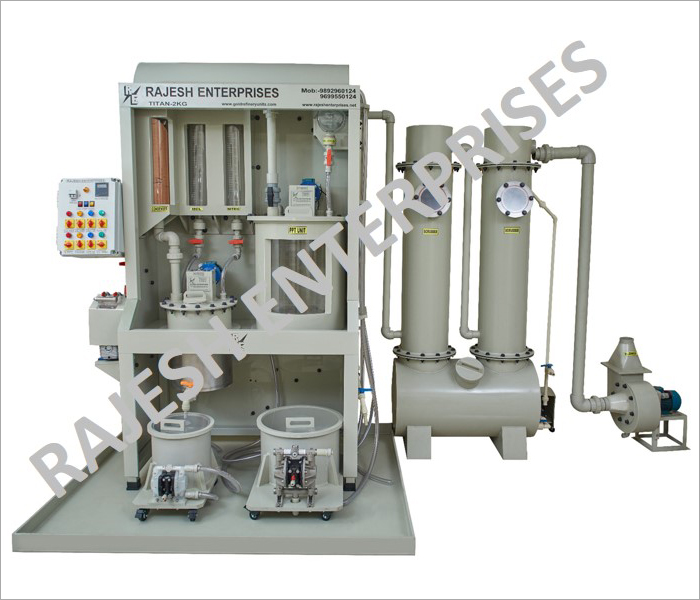 TITAN MODEL is another exclusive model .It has Titanium Tank with more life span. TITAN MODEL is suitable for refining gold. It is also very useful for jewelers . TITAN MODEL can refine double of it's capacity as cycling process is applied.
Read More
PLATINUM MODEL
(AVAILABLE CAPACITY (1Kg. To 10Kg.)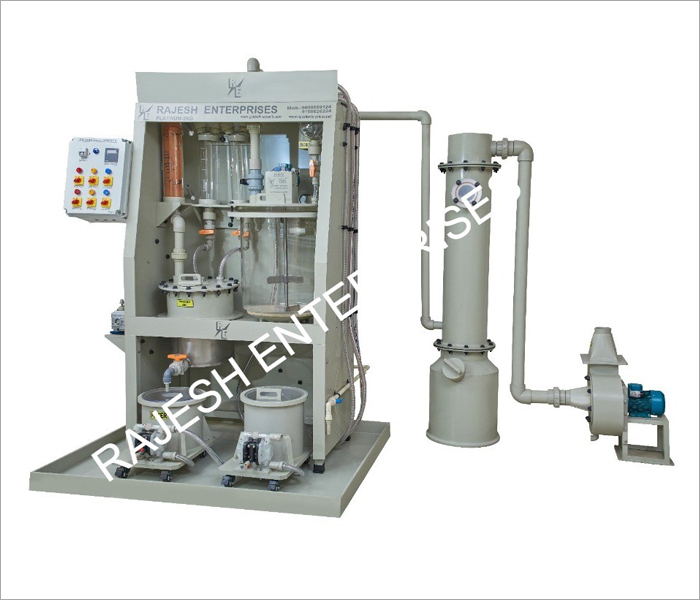 PLATINUM MODEL can be termed as Economy Model because PLATINUM MODEL is best suitable and ad visible for small scale refineries. , affording small area and with low budget. PLATINUM MODEL is capable of removing all impurities in gold . PLATINUM MODEL also uses cycling process so as to refine gold to double of its actual capacity.
Read More
PRIME REFINERY MACHINE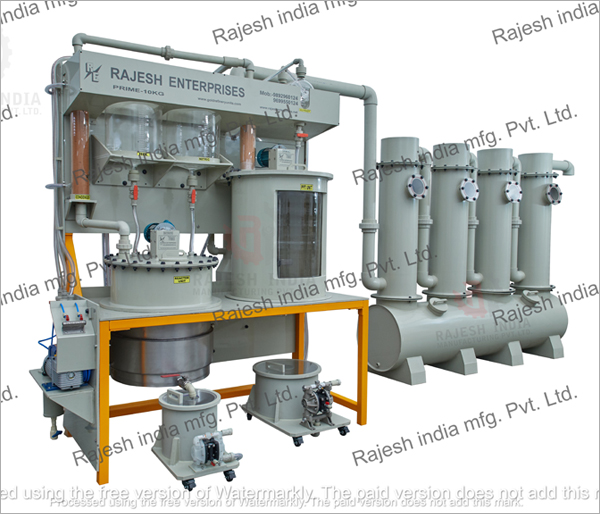 1 KG TO 1000 KG Gold Refinery With Any Desired Capacity as per customer's requirement No Smell, No Smoke, 100 % Pollution free, No Vibration, No Sound Purity of 99.99% and 100% Recovery Compatible to be used in showroom and jewelry shops
Read More