SCRUBBER
Silver was one of the first five elements discovered, along with gold, copper, lead and iron and has been mined for over 6000 years.
A Scrubber system is a system that is used to remove harmful materials from industrial exhaust gases before they are released into the environment. Fume scrubbers are installed to remove or neutralize the harmful substances emitted from combustion, or in this case, the storage of chemicals. These scrubbers function by introducing an acid gas sorbent material into the gas stream and a particulate matter control device. The neutralization of the fumes generated by the various chemical processes is carried out by conveying the fumes into specific washing columns towers or scrubbers. The systems consist of one or more scrubbers as per density of fume neutralization.
Used for: Process suitable by client
Process: Nitric/Ellectrowinning
Suitable for: Silver Exchange / Jewelry Showroom / Jewelry Manufacturer / Mines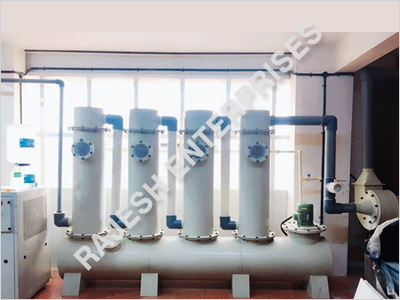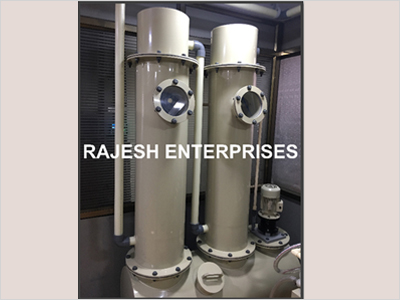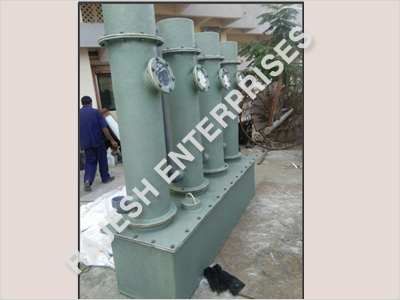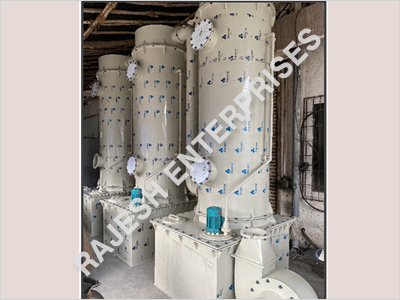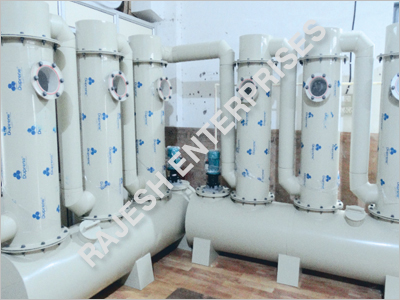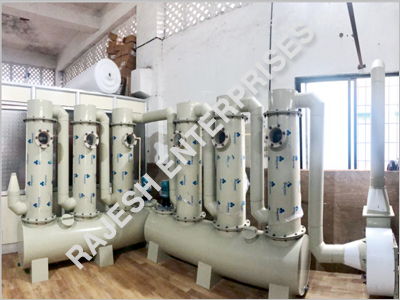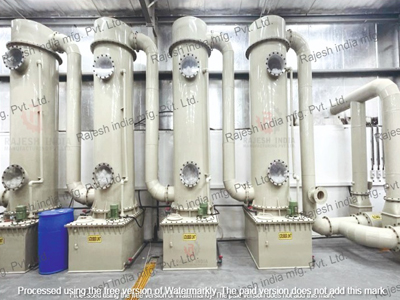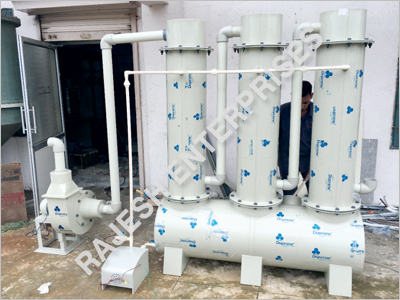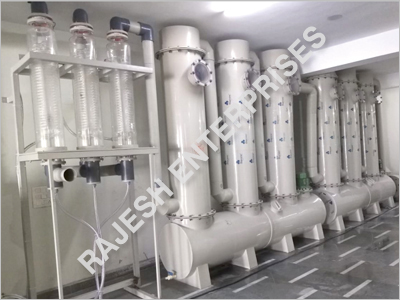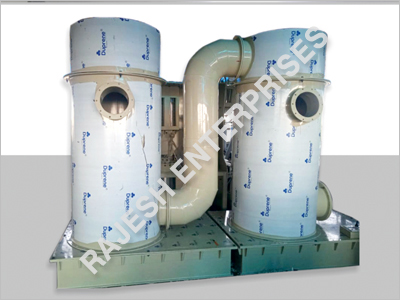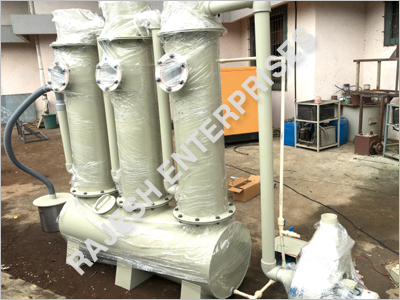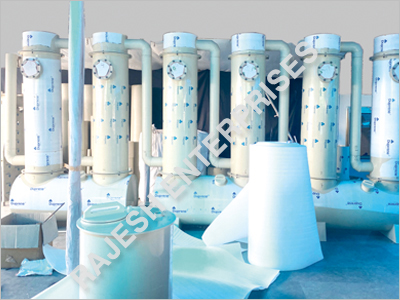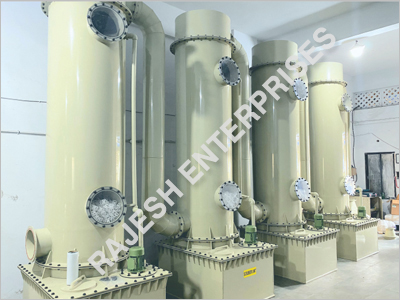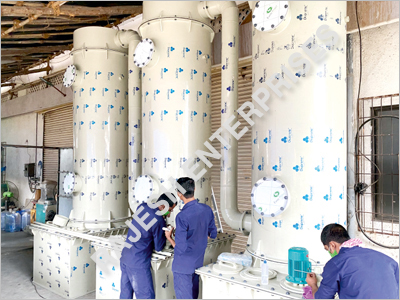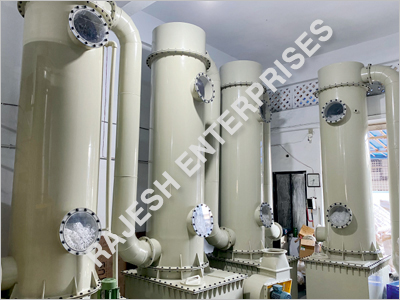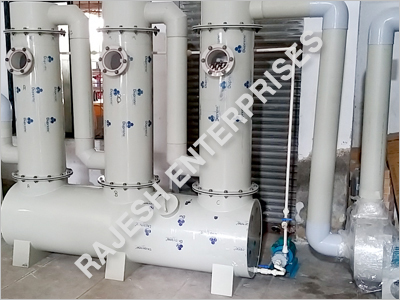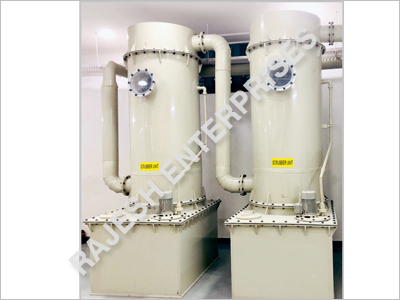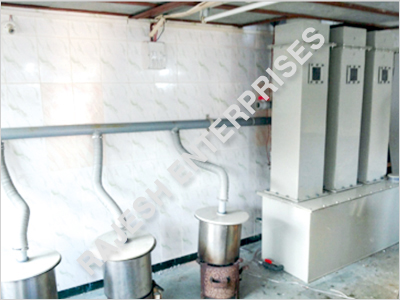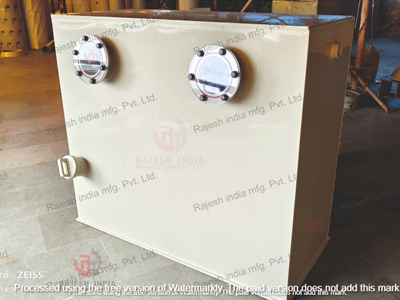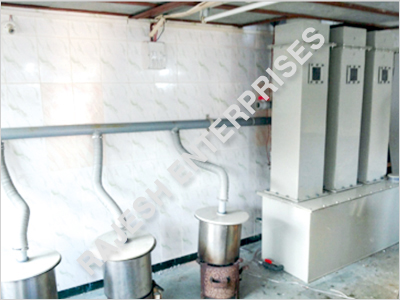 BLOWER
The blower is equipment or a device that increases the velocity of air or gas when it is passed through equipped impellers. They are mainly used for the flow of air/gas required for exhausting, aspirating, cooling, ventilating, conveying, etc. The blower is also commonly known as Centrifugal Fans in the industry.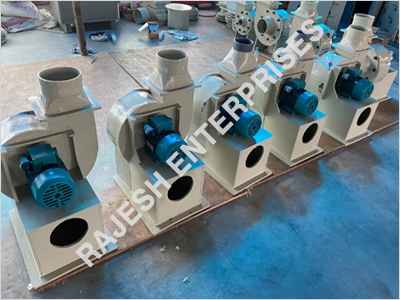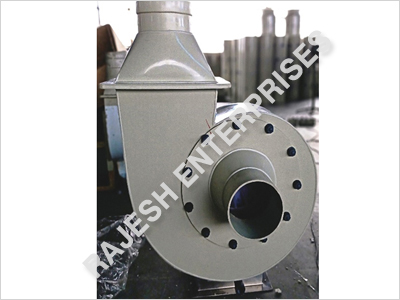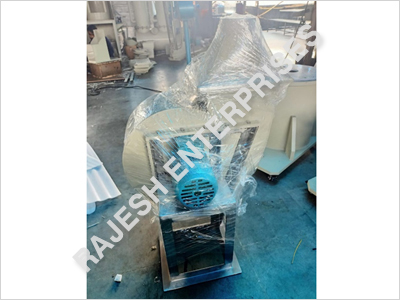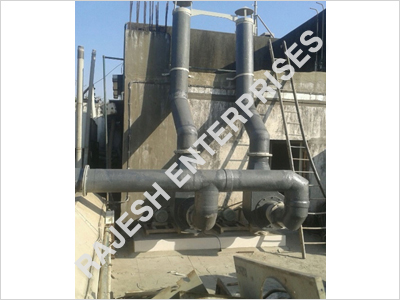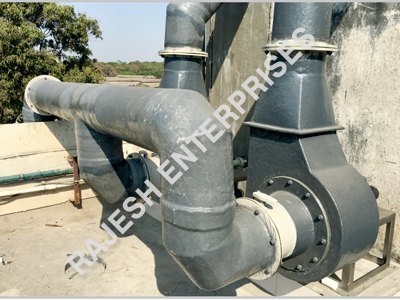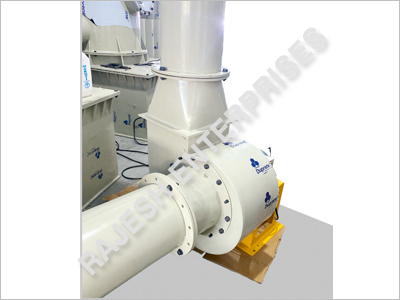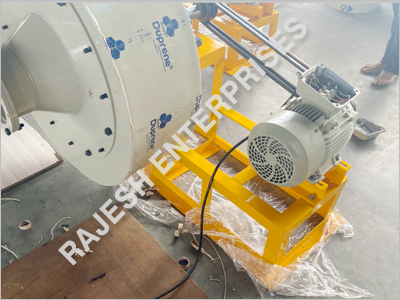 FUME HOOD
A fume hood is a ventilated enclosure in which gases, vapors, and fumes are contained. An exhaust fan situated on the top of the laboratory building pulls air and airborne contaminants through connected ductwork and exhausts them to the atmosphere.
WE MANUFACTURE ALL TYPES & SIZE OF FUME HOOD, SCRUBBER, INDUSTRIAL SCRUBBERS & BLOWERS